Assisi is an eternal destination for pilgrims wanting to the see the places where Saint Francis was born, where he worked, and where he died.
IN THIS TOUR YOU WILL SEE: Duomo di San Rufino, Santa Maria degli Angeli (con la Porziuncola), Santuario di Rivotorto, Convento di San Damiano, Basilica di San Francesco, Rocca Maggiore, Eremo delle Carceri.
Hospitable italian spirit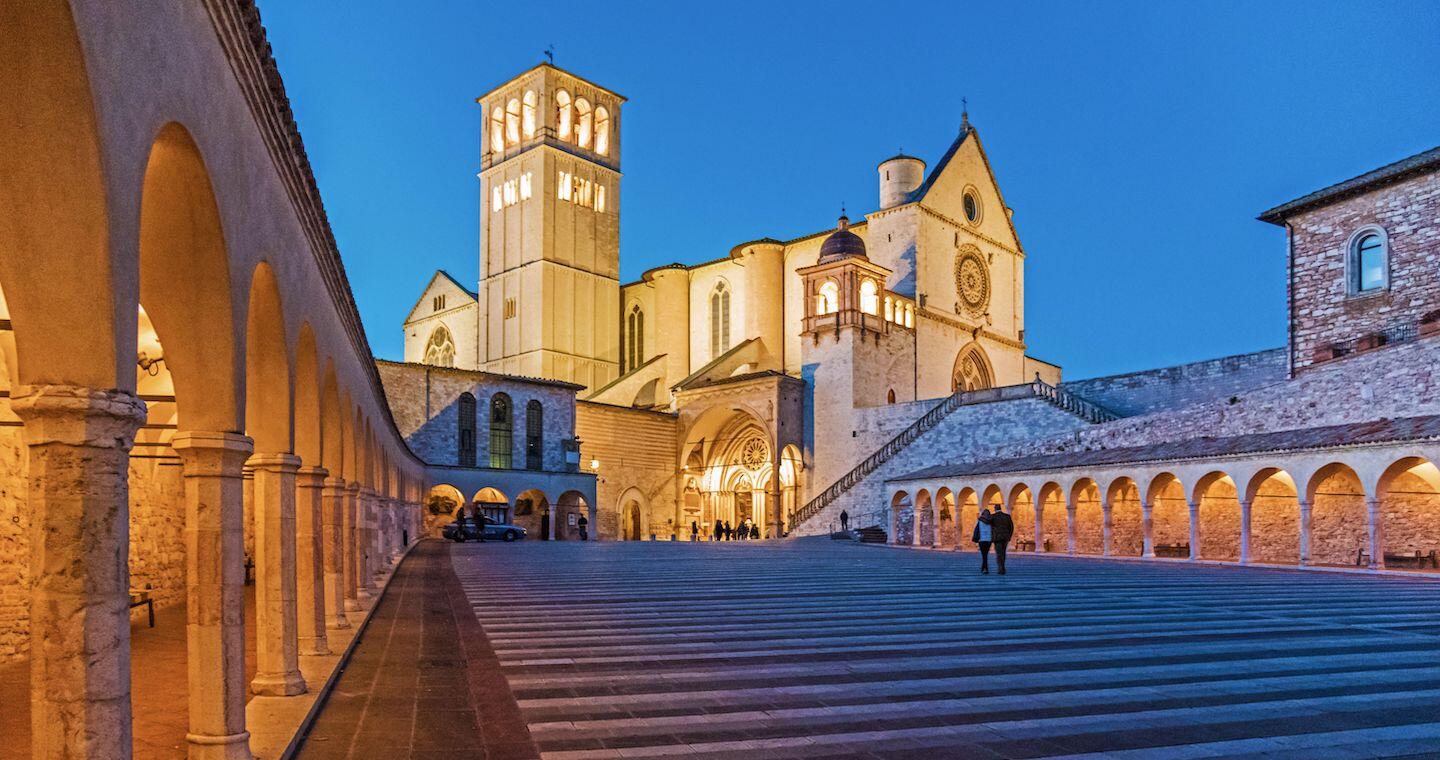 Holy town
It is a holy town rich in religious buildings and characterised by an atmosphere of calm and meditation notwithstanding the many pilgrims that each year visit it.
UNESCO World Heritage
Assisi was added to the UNESCO World Heritage List in 2000, according to the committee, it constitutes a singular of continuous history that is intertwined with this city-sanctuary's cultural and territorial identity.

St Francis Basilica
The spectacular complex of the Basilica di San Francesco, recognizable by the massive arched buttresses of the convent is located at the extreme western flank of the town. Saint Francis was born in Assisi in 1181, and the construction of his basilica began two years after his death in 1228. Between the end of the 13th and the beginning of the 14th century, the basilica's walls wew frescoed by the best known artists of that time: Giotto, Cimabue, Simone Martini, Pietro Lorenzetti, etc.

Hospitable italian spirit
Assisi is a very welcoming community and expresses the best of the hospitable Italian spirit.